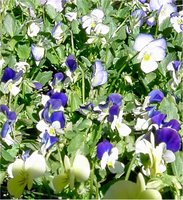 Today I bought winter flowers. I don't know how these delicate pansies survive the cold but I know they can freeze solid and come back better than ever.
By May they will be perfect but will soon perish in the warm sun.
These flowers are my only connection to warmer times.